A Few Portraits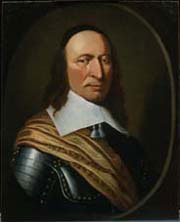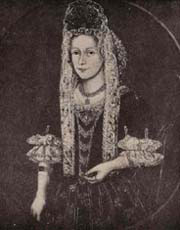 Stuyvesant's wife Judith Bayard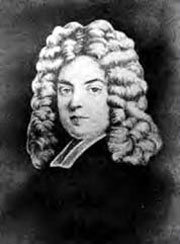 New Amsterdammers
Vignettes of the people who settled the Hudson Valley when the Dutch ruled the place. Simple snapshots but together they give the flavor of the place.
Catalina Trico and Joris Rapalje: Mother and father of the first white girl born in the Hudson Valley.
Griet Reyniers: Griet arrived as mistress of a Dutch Director, making her New York's first high class hooker.
Peter Stuyvesant and Judith Bayard: A Romance.
Nanne and Thomas Beech: Nanne didn't let much get in the way of her fun, least of all her husband.
Anthony Jansen van Salee: Anthony's skin showed the swarthy hue of his Moroccan mother but he acted more like the pirate his Dutch father turned into.
Cornelis van Tienhoven: A man who started a long tradition of scandal in the city that would become the financial capital of the world.
Dominie Everardus Bogardus: A Not-So-Holy Man.
Harmen van den Bogaert: An Early Member of Manhattan's Gay Community.
Johannes Verveelen, Anneke Jaesvelt and Daniel Verveelen: A Brewing Family.
Grietje Westercamp: A Jilted Woman.
Joost Goderis: An Early Cuckold.
Dominie Gideon Schaets, Anna Schaets and Her Love Child with Arent van Curler: A Father's Displeasure.
Claes Swits: And His Rowdy Roadhouse.
Bill's Books
The Mevrouw Who Saved Manhattan
A Novel of New Amsterdam by Bill Greer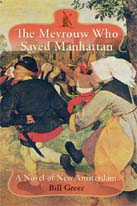 A "romp through the history of New Netherland that would surely have Petrus Stuyvesant complaining about the riot transpiring between its pages ... Readers are guaranteed a genuine adventure that will evoke the full range of human emotions. Once begun, they can expect to experience that rare difficulty in putting down a book before they have finished."
-- de Halve Maen, Journal of the Holland Society of New York
_________________________
A DIRTY YEAR
Sex, Suffrage & Scandal in Gilded Age New York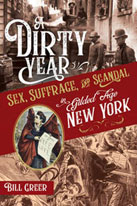 A nonfiction narrative of 1872 New York, a city convulsing with social upheaval and sexual revolution and beset with all the excitement and challenges a moment of transformation brings.
From Chicago Review Press, 2020